A progressive care home offering residential and nursing care in the historic town of Tavistock, including a recently completed 10 bedroom state-of-the-art wing.
For Huntington's care at the Drake Unit, click here. This substantial Edwardian building enjoys a prominent position half a mile from the town centre of Tavistock on the edge of Dartmoor National Park. There is a wide range of shops and community facilities within walking distance. We welcome your enquiry whether you or your loved one is looking for:
A home from home
24 hour care, 7 days a week, long or short term
Qualified nursing and palliative care
A change of care home
Chollacott House welcomes both private and local authority funded residents.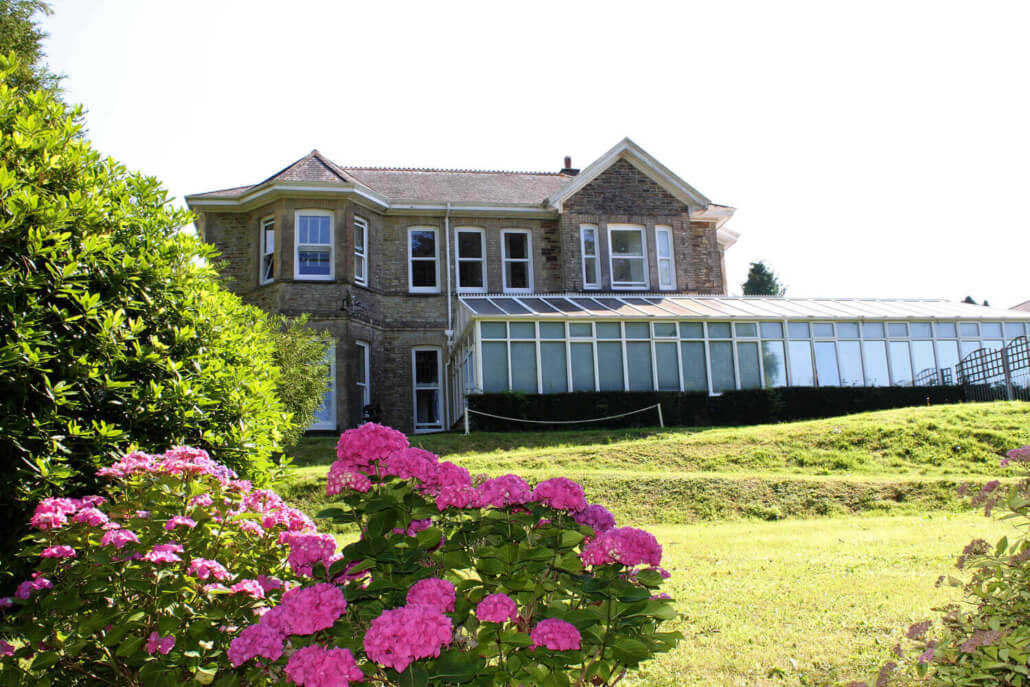 Features of the home include:
---
24 hour a day care
42 registered beds in 34 single rooms and 4 Premier Rooms (or double rooms)
Televisions in all rooms
Pretty gardens
Lounge and stunning conservatory
Spa Bath
Décor as advised by the RNIB and Alzheimer's Society
Visiting hairdresser, chiropodist, dentist, optician
Aromatherapy Massage
Audio Library
Reminiscence Work
Gentle Exercise
Music
Daily homemade cakes!
Care Fees
Care Fees from £839.73 per week
Care Fees are dependent on care needs and room choice, so will be calculated following a pre-admission assessment. For more information about these fees and what they include, Click here.
News from Chollacott & Drake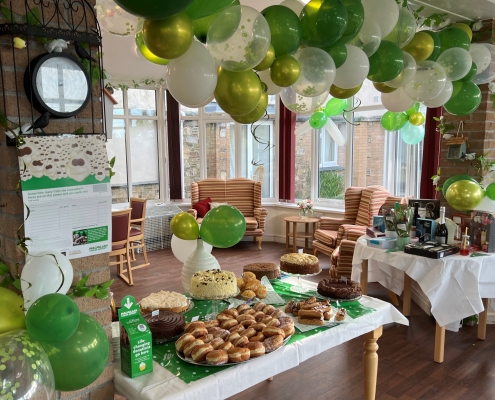 Chollacott House recently held a coffee morning to raise funds for MacMillan Cancer support. They managed to raise £180. WellRead More...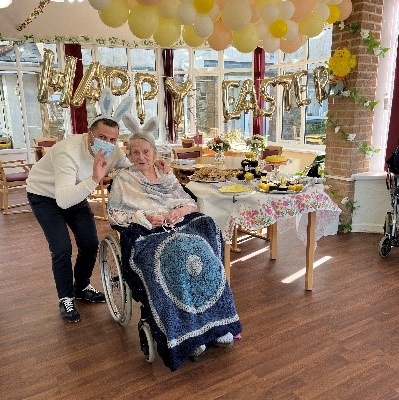 Easter fun at Chollacott House with Easter eggs, cakes, sweets, treats, decorations and quizzes galore.
Contact Details
Registered Manager: Barbara Kader
Address:
Chollacott House, 61 Whitchurch Road, Tavistock, Devon PL19 9BD
Telephone: 01822 612811
Email: chollacott@stone-haven.co.uk