Residential Care in the heart of Exeter
This beautiful Victorian 3-storey town house with purpose-built care facilities, is located in the heart of Exeter and within easy walking distance of the wonderful historic Cathedral and picturesque quayside. The Devon coastal resort of Exmouth, with its glorious beaches is only 30 minutes away. Outside the front of the property is a garden area and parking for 12 cars. To the rear of the home, is a level gated garden area offering peace and tranquility.
We welcome your enquiry whether you or your loved one is looking for:
A home from home
24 hour care, 7 days a week, long or short term
Day or respite care
A change of care home
Features of the home include:
---
24 hour a day care
36 beds
Televisions in all rooms
Pretty gardens
Large sitting room and open plan dining areas
Ballroom with bar
Visiting hairdresser, chiropodist, dentist, optician
Library
Various entertainment & activities
Arts & crafts
Music
Care Fees
Dove Tree House welcomes both private and local authority funded residents.
Care Fees
Care Fees from £829.00 per week
Care Fees are dependent on care needs and room choice, so will be calculated following a pre-admission assessment. For more information about these fees and what they include, click here.
News from Dove Tree House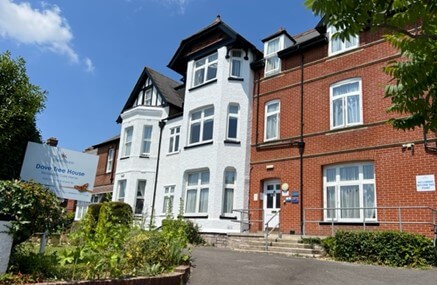 Goodbye to that scaffolding at Dove Tree House is back to its former glory now the scaffolding has eventually beenRead More...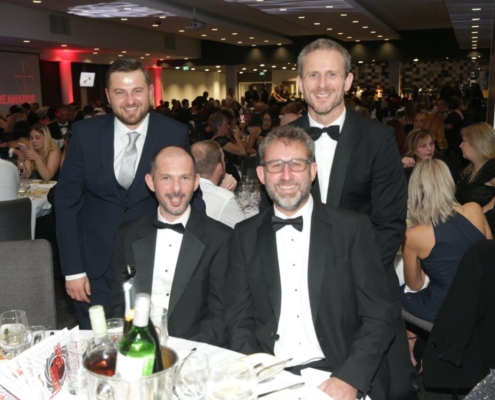 The Great British Care Award Ceremony was attended by Nick, Nathan, Ralphe and Dhimo looking dapper in their suits celebratingRead More...
Contact Details
Registered Manager: Mary Davidson
Address:
Dove Tree House, 88-91 Heavitree Road, Exeter EX1 2ND
Telephone: 01392 221648
Email: dovetree@stone-haven.co.uk