Specialist Nursing Care for adults with Complex Needs and Disabilities
Scroll down for information on Setting, Environment, Care Package, Care Fees, and contact information.
The Drake Unit provides specialist Nursing Care for adults with Complex Needs and Disabilities including:
Other physically and emotionally challenging illnesses
We provide 24 hour registered nursing care with a dedicated team of professional nurses and carers, experienced in the provision of quality, person-centred care. Our residents are adults with acquired illness such as Huntington's Disease, Parkinson's Disease, Brain Injuries, Epilepsy, Diabetes and other complicated physical and neurological conditions.
We have access to a multi-disciplinary team of physiotherapists, occupational therapists, speech and language therapists, dieticians and nutritionists. We can also provide many holistic and therapeutic treatments.
Our professionally adapted mini-bus allows our residents to also enjoy many external therapies trips and outings.
Setting
Set in the historic town of Tavistock, The Drake Unit was completed in September 2010 as an extension to the beautiful Edwardian building, Chollacott House.
Chollacott House is a reputable 42 bedroom 'Care Home with Nursing'.
Enviroment
The Drake Unit is independent from the main house with its own living and dining room, 10 en-suite bedrooms and a sensory garden. The unit was designed to incorporate all of the latest best care-environment knowledge; and in accordance with Stirling University research into design for dementia. The principles of good design for dementia care translate across a wide variety of mental health related disorders. The design principles focus upon creating an environment that our brains, when no longer functioning to their full capacity, find easy to understand. Its features include: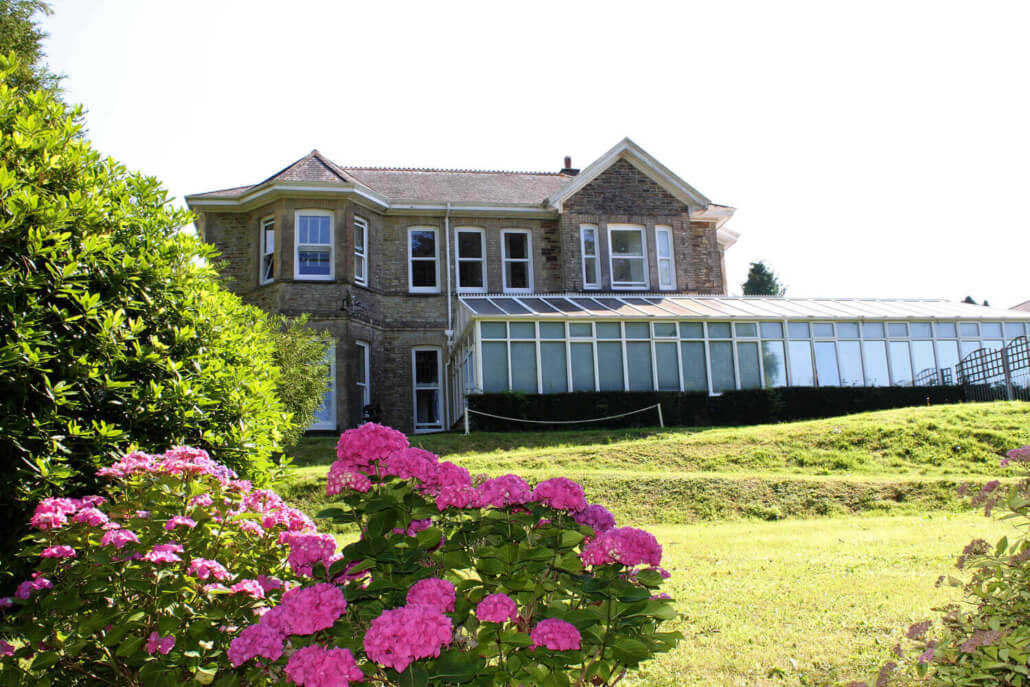 Features of the home include:
---
Décor that not only satisfies the discerning-eye, but with tonal contrasts to present best known visual assistance to both the poor-sighted and to those with mental health issues.
Bedroom doors that give an own-home style front door feel and which discretely widen to allow prompt access for larger specialist care equipment.
Stylish furnishings and furniture that are also specifically tailored to both mental illness needs and better safety for risk-of-falls cases.
24hr continuous Heat-Exchange ventilation throughout that retains 90% of the heat from the extracted air and completely refreshes all the air during each hour.
Under-floor heating that puts warmth exactly where people are, instead of high up at the ceiling.
A Sprinkler fire-safety system throughout, backed up by all usual alarms and other fire-fighting equipment.
Enhanced levels of lighting and with added daylight provision via 'Sunpipes'; aiding those with poorer sight and assisting a general lift of mood.
Movement sensor en-suite and hallways lighting that gives immediate vision for way finding.
14 sq.mtr floor area bedrooms.
Care Fees
Our fees are based on an assessment of need carried out prior to the residents' stay with us. The fee includes expert registered general and mental health nursing intervention, consultant and multi-disciplinary team support and all mechanical and therapeutic aids,
Forward booked 'carer-breaks' incur a premium fee due the inherent cost effects of forward reservations causing non-continuous room occupancy. They start from £1,600 per week, based on the following levels of care (*10% introductory discount available):
Low – The service user requires minimal care input e.g. prompting only, but would self-neglect if not supported in a nursing home setting, is independently mobile or with minimal aid. Is aware of risks and can communicate effectively.
Medium – The service user will have multiple care needs and will require some registered nursing input. Their physical behavioural and physiological needs are stable, predictable and easily managed. They need assistance to mobilise safely and can communicate with minimal assistance.
High – Complex care needs requiring frequent mechanical, technical, therapeutic and registered nursing intervention. Their physical, mental and behavioural state is unpredictable. They are unable to communicate effectively.
Day Care: is available at the Drake Unit at £100 per day.
News from Drake Unit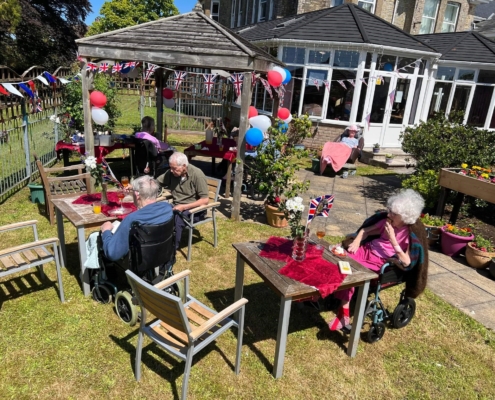 Chollacott thoroughly enjoyed their garden party to celebrate the Queen's Jubilee.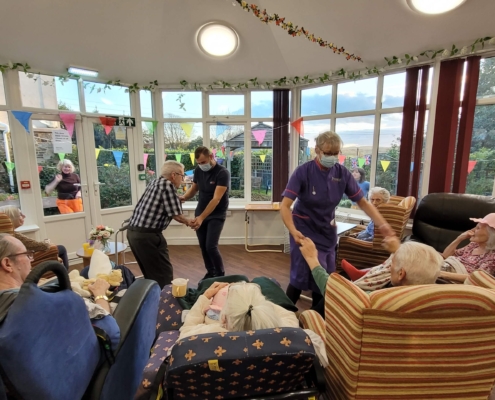 Chollacott House had the pleasure of 'Arts On Call' coming to visit them last week, which through lottery funding areRead More...
Contact Details
Registered Manager: Barbara Kader
Address:
Chollacott House, 61 Whitchurch Road, Tavistock, Devon PL19 9BD
Telephone: 018-226-12811
Email: chollacott@stone-haven.co.uk