Intergenerational Learning at St Petrocs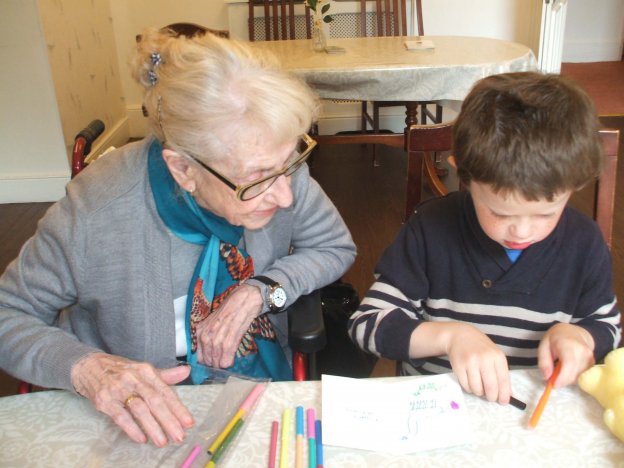 Many of our residents love spending time with young people – drawing, colouring, playing dominoes, etc . We can really see the benefits of intergenerational learning at work –  learning with each other and from one another. You are never too old to enjoy colouring in! At St Petrocs, our home in Bodmin, one of our care team members occasionally brings her children into work, where they enjoy mixing with the residents and engaging them in a variety of activties. This is particularly special for those residents whose own families live far away, and who don't get to spend as much quality time with their grandchildren as perhaps they would like. This is something that Stonehaven homes actively encourage.
At Cross Park House in Brixham we have teamed up with local child minders who will bring their young people into the home once a week for fun, play, singing and movement. Research shows that when planned effectively, formal programs that promote connectedness between young and old have proven benefits not just for the children and older adults participating but more widely, for the communities involved.